About Me
The first web application that I published commercially was purchased by eBay. I stayed on with eBay for several years, mentoring and assisting teams that were migrating several applications over to a scalable Java-based architecture. After those were complete, I was off to new adventures - which led me to Wicket. I have been using Wicket since version 1.1, and have deployed over two dozen successful web applications of various sizes with it.
Since 2008 I have been focusing on sharing my expertise and love of Wicket with others. I believe that it is the best framework for writing full-featured server-side web applications today. I have shared my knowledge with dozens of companies who are now making their use of Wicket a success.
You Can Trust Me
I am a Wicket committer and Project Management Committee member. You will not find another United States based trainer that can say that, or that has the proven track record that I have of providing assistance to companies and individuals interested in using Wicket.
Also, I believe strongly that the only way to do business is to be a good person above all else. I will not treat you wrong. I will not cheat you. I will not deliver less than what I promised. I'm not satisfied unless you're satisfied. I will treat you how I want to be treated - with respect, kindness, and honesty
Let me assist your company today. You won't regret it.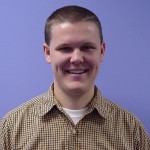 Client Testimonials
I enjoyed the training class given for multiple reasons. The first and most important one was flexibility to accommodate requests and include additional topics in the training as per request by our group. I always feel most of the instructors come well-prepared only for the content in the material they bring with themselves and discourage students to go in detail in other topics but it was totally a different experience here which added a lot of value to the whole course. Another one was that he put in effort to understand the layout of our project and gave examples to solve the problems in our project accordingly. Jeremy bring a wide range of topics and have in-depth knowledge of various tools in Web development which have opened paths to new ideas in our project. We also learned how to efficiently use this framework and use different patterns to achieve that. The hands-on style of training gave a lot of confidence to all. Overall, I would highly recommend Jeremy as a trainer if you are interested in building a web application using Wicket.
Dinesh Kumar
Cisco Systems, Inc.
Dear Jeremy,
I wanted to thank you for your contribution to our environment. Your Java and Wicket training was very informative and robust. Our development team benefited from the way that you customized the training, gearing it towards our applications and architecture.

Our lead developer commented that the hands-on style of your training sessions was particularly powerful and beneficial.

We also are very happy with your consultation related to our existing applications. It helped us greatly improve the performance and management of those applications.

Thanks for your contribution. We look forward to a long-lasting relationship with you.

Regards,
Leo Foley
Chief Information Officer
Systems Material Handling Co
I enjoyed the training class about Wicket done by Jeremy Thomerson. The class was extremely well prepared and well designed, the course material and the labs gave a clear idea of what Wicket is and which advantages this framework brings for software engineers who want to develop a web application.
Antoine Levy-Lambert
Software Engineer
Ariel Partners
Jeremy has helped me out many times when I got stuck with Wicket. There were time when I did not get help with the Wicket forum on Nabbles. I contacted Jeremy and he provided very good solutions. Once I was stuck for more than a month with the most critical part of my application. It was then that I found Jeremy's website. At that time no classes were scheduled to suit me. But I contacted him anyway and he was very kind to provide help and save my application.